Product Description
Removable galvanized/PVC metal control barrier
Product Description
Metal control barrier are commonly used at many public events. They are frequently visible at sporting events, parades, political rallies, demonstrations, and outdoor festivals. Event organizers, venue managers, and security personnel use barricades as part of their crowd management planning.
Metal control barriers act as a physical and psychological barrier, used to demarcate "no access" zones, and to designate space for lines. They are also used by riot police to control large gatherings.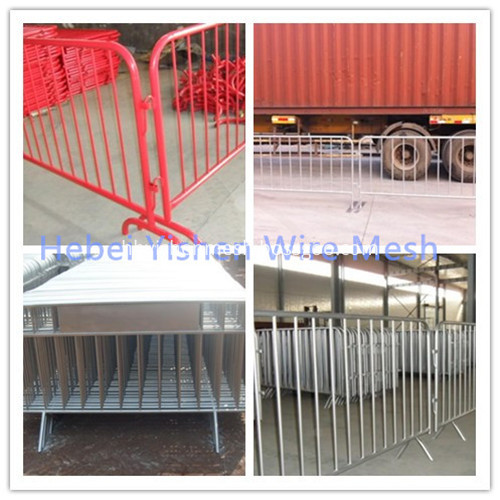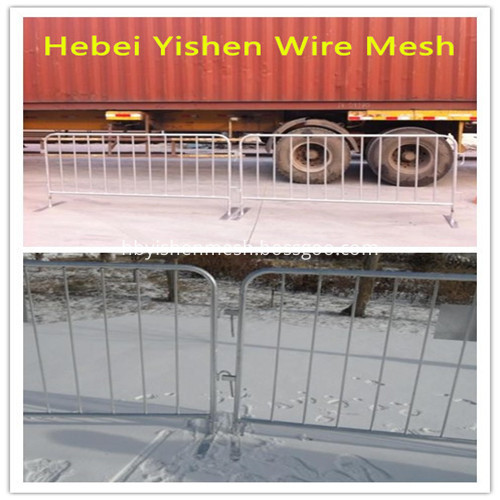 Metal control barricades are most commonly made of steel, Barriers are most effective when they interlock, being attached to each other in a line via hooks at the side of each barricade. When barricades are interlocked, security personnel can create impenetrable lines, because such lines of barriers will not likely be able to be toppled over.
These lighter weight crowd control barriers offer tremendous versatility, as they compliment, and are ideal to combine with heavy duty Crowd Barriers.
Their special lightweight design means they're easy to handle, and are compact to store. Special lightweight crowd barriers lock together using a built in clasp and hook method, which enables long rows to be easily opened on demand - should access be required.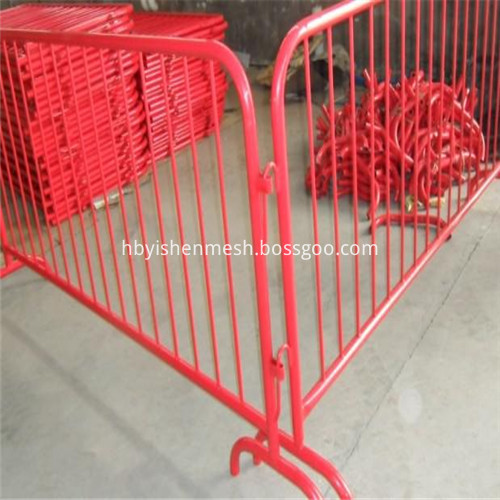 2. Specification
Galvanized steel finish
• 2.5 or 2.3 meters long x 1.1 meters high.
• The bar infill is 12.6mm o/d.
• The bar frame is 38.1mm o/d.
• 1.6mm wall thickness.
• Top tube punched and 17 infill bars spaced at 110mm slotted in.
• Infill bars are welded to the bottom bar.
• Loose Foot weight- 14kg (2.5m) 12kg (2.3m).
Packing:
Fix with metal belt, then in pallet, at last loading with container